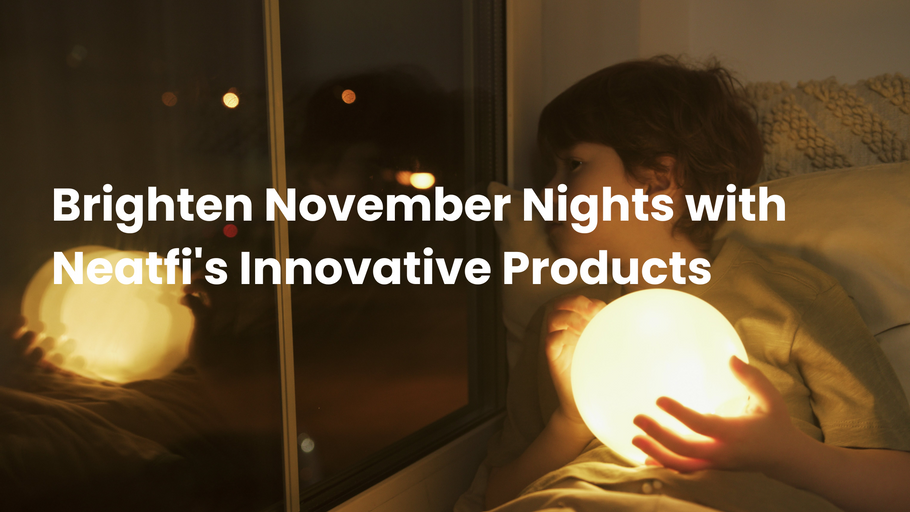 Transform your November workspace with Neatfi! Which product lights up your workspace best?
Transitioning from autumnal hues to the holiday season, November brings longer nights. Neatfi's innovative products offer vibrant and comfortable solutions. Explore these fantastic Neatfi products for a sparkling November evening!
Embrace the charm of autumn and transform your space into a warm, welcoming sanctuary with our latest Fall Home Decoration Tips!  Discover how the glow of warm-toned bulbs, the allure of accent lighting, and the flicker of candlelight can elevate your decor, making every corner of your home a cozy retreat.